"Hue" Can Make A Difference Jan 2023 client of the month: OKRP/Chicago.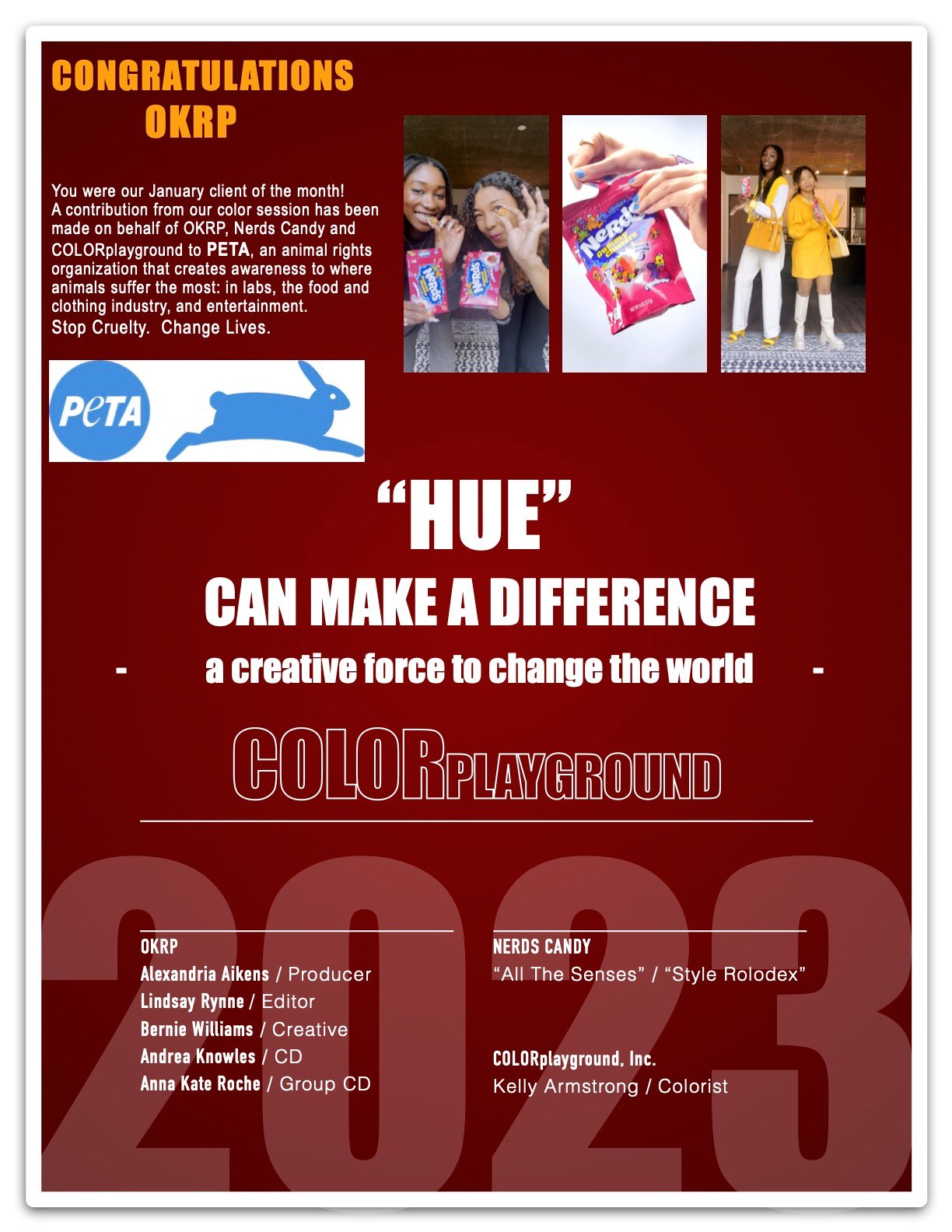 Since 2012 COLORplayground has been partnering with many charitable organizations. The goal? To make a difference in the world. Throughout the year, proceeds from some of our color sessions will go directly to a person or group in need. We will help to enable someone to create a business, fund an education, feed a family, secure drinking water… and much, much more. Together, our COLOR can change the world. Wish to be that client? Book your job and enquire now.
Donations from our clients and this effort include support for the following organizations / events:
Urban League of Cincinnati
PETA
PANDO Pledge
YWCA
Chicago Youth Baseball
Feeding America
Chicago Police District 102
Women for Women International
Bags for Wegs – Cancer Support Event
Free Spirit Media
Humane Society of America
KIVA
Puppies with a Purpose
and many, many others.
Join our cause! COLOR CREATES CHANGE!